KITCHENS
469-442-5611
Kitchen Remodeling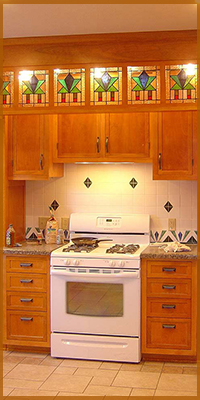 We all use kitchens daily. Layout and function frequently do not work the way we want them to. is your oppurtinity to create one that fits your life style. Kitchen Remodeling can be as basic as replacing a counter top or upgrading a faucet. A more involved kitchen Remodel might include new cabinetry, appliances and flooring; and a Major Kitchen Remodel may consist of totally gutting the room and make it exactly how you want it to look and function. Many times structural modifications and Additions to a home are part of a major kitchen remodel.
RCI services include, Design Build Kitchen remodeling, Build from provided plans or work with your Interior Designer / Architect. We work well other design professionals. We apply our hard earned skills, deep knowledge and decades of experience to make the final results, just like the design.

The RCI Construction Staff "sweats the details". Fine craftsmanship in Kitchen Remodeling is not all about how well you perform a trade. It is about how well you can foresee and solve problems. The experience needed to successfully complete a kitchen remodel only comes from years of dedication to the work and clients. Calling RCI Construction is the first step to get you the benefits of our experience: replace a cabinet door, build a custom cabinet, replace countertops, total kitchen makeover, addition of new kitchen space, everything in between and way beyond.
In addition, RCI Construction performs quality Bathroom Remodeling.