DESIGN-BUILD
469-442-5611
Design-Build Remodeling
Successful design is about the client. Uniquely successful design is about the exploration and exchange of ideas, oriented to the reality of built space and budget.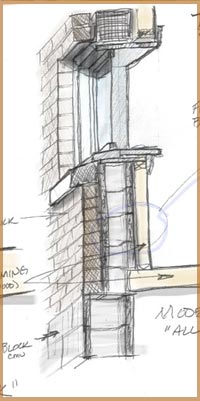 While RCI offers design services, we will willingly work with your designer or architect. Communicating the technical ins and outs to make the vision efficient in execution and outstanding in craftsmanship
Design Build is more than a contractor doing the drawings, instead of an outside source. Giving the appearance of more than what it is. True Design-Build is a collaborative process of vetting and streamlining the entire project. From initial concept to the final punch list. Coordinated efforts from all entities involved, homeowner, design professionals and tradesman, by the Remodeling Company (Prime Contractor).
RCI Construction's Design Build method starts with and focuses on our customers goals. Using high level of design, cost effectiveness and most frequently both, our in house professionals, tradesman and relationships with our partners will yield maximum results for your Kitchen Remodeling, Bathroom Remodeling, & Home Improvements, projects.
Many projects will benefit from our computer generated 3D images. These Visualization Tools move the communication process fo design, forward at a rapid pace. Quickly delivering ideas in realistic format. Allowing you to make decisions, in the context of your project's real dimensions and unique challenges.